World Bank Launches World's First Blockchain Bond To Raise $110 Million
August 24, 2018 by Raj
102
The World Bank priced the world's first blockchain-operated debt instrument, a blockchain bond termed bond-I, to raise A$110 million. It had picked Commonwealth Bank of Australia (CBA) as the sole arranger of the transaction earlier in the month. The two-year Australian-dollar Kangaroo bond is the first debt instrument to be created, allocated, transferred and managed
The World Bank priced the world's first blockchain-operated debt instrument, a blockchain bond termed bond-I, to raise A$110 million. It had picked Commonwealth Bank of Australia (CBA) as the sole arranger of the transaction earlier in the month.
The two-year Australian-dollar Kangaroo bond is the first debt instrument to be created, allocated, transferred and managed through its lifecycle using blockchain.
The investors in the bond include CBA, SAFA, Northern Trust, QBE Insurance and NSW Treasury Corp., First State Super, Treasury Corp. of Victoria.
Blockchain has the potential of raising capital and trading securities, improve operational efficiencies, and enhance regulatory oversight.
Also read: This Blockchain Technology Can Fix The Planet's Broken Democracy
The bond-i blockchain platform was built and developed by the CBA Blockchain Centre of Excellence, housed in the Sydney Innovation Lab.
World Bank's infrastructure for the bond will run in Washington, D.C. on the Microsoft Azure cloud computing platform. Microsoft has validated the private Ethereum blockchain's architecture, operational capabilities, security, scale and resilience.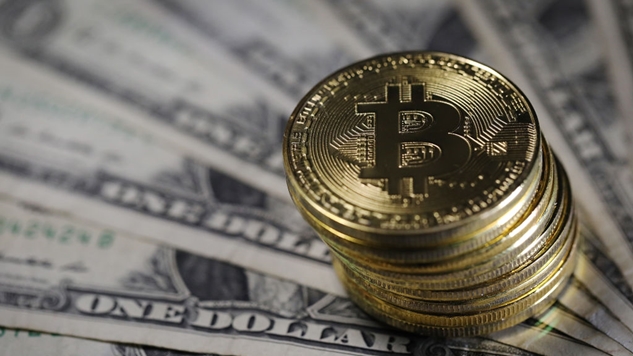 TD Securities acted as the market maker of the issue.
The World Bank issues between $50 billion and $60 billion annually in bonds for sustainable development.
Last year, CBA's Blockchain Centre of Excellence had partnered with Queensland Treasury Corp. to test a prototype bond on blockchain in the first blockchain bond issuance by a government entity.

Notice: compact(): Undefined variable: limits in /home/admin/web/galaxy-mining.com/public_html/wp-includes/class-wp-comment-query.php on line 853

Notice: compact(): Undefined variable: groupby in /home/admin/web/galaxy-mining.com/public_html/wp-includes/class-wp-comment-query.php on line 853